Overview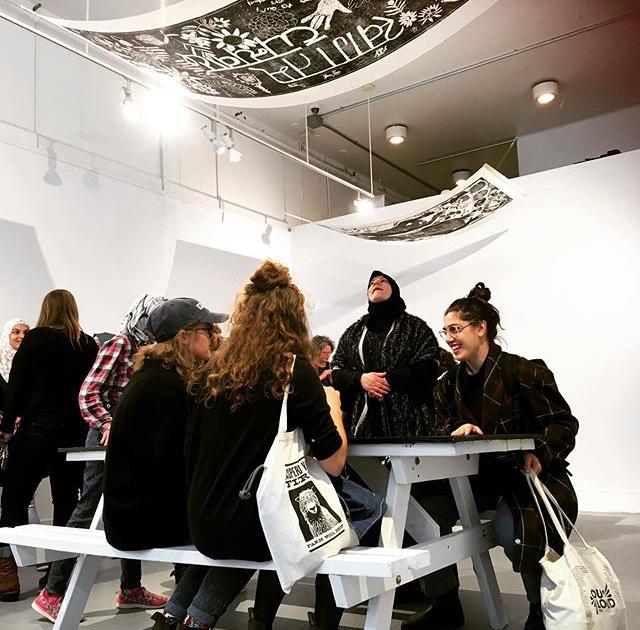 Established in 1968, the Anna Leonowens Gallery is a public exhibition space within the Nova Scotia College of Art and Design University. With three locations, two storefront premises in Granville mall in historic downtown Halifax and the Port Loggia on Halifax's waterfront, the Anna Leonowens Gallery (The Anna) has hosted over 4650 exhibitions and projects to date in its 54-year history.
A unique exhibition space, The Anna presents professional exhibitions by curators and professional artists alongside NSCAD MFA Thesis and BFA graduating solo exhibitions. An extension of the pedagogical activities of the university, The Anna gives emerging artists hands-on experience for what is often their first solo exhibition. The Gallery mounts over 100 exhibitions and over 70 events a year, consistently attracting more than 22,000 visitors annually.
Gallery Policy
The Anna Leonowens Gallery Systems delivers on three priorities: (a) to provide students with an exhibition experience as part of their academic program in which their own creative work is displayed and "critiqued" within the university community; (b) to provide the community and student body with the opportunity to view exhibitions by artists, designers and planners, including work by faculty and alumni as well as work by individuals or groups from outside the university community, which are organized as part of the academic and artistic program at the university; and (c) to provide space where the work of artists, designers and planners, primarily but not exclusively from the university, can be viewed by the general public as well as specialized publics from the community at large.
Gallery Spaces
Anna Leonowens Gallery
1891 Granville Street, Halifax, NS

Named after NSCAD's Victorian founder—feisty heroine of film and theatre productions of The King and I—the Anna Leonowens Gallery is the public exhibition space and resource centre on campus. Three public galleries are devoted to the exhibition of contemporary studio and media art, craft and design, and curatorial projects generated exclusively within the university community. Weekly exhibitions primarily feature student work, with occasional shows by faculty members, visiting artists and curators, and two-week graduate thesis projects.

Public Hours:
Tuesday – Friday
: 11am – 5pm
Saturday: 12 – 4pm

All openings are on Mondays at 5:30 – 7pm, unless stated otherwise.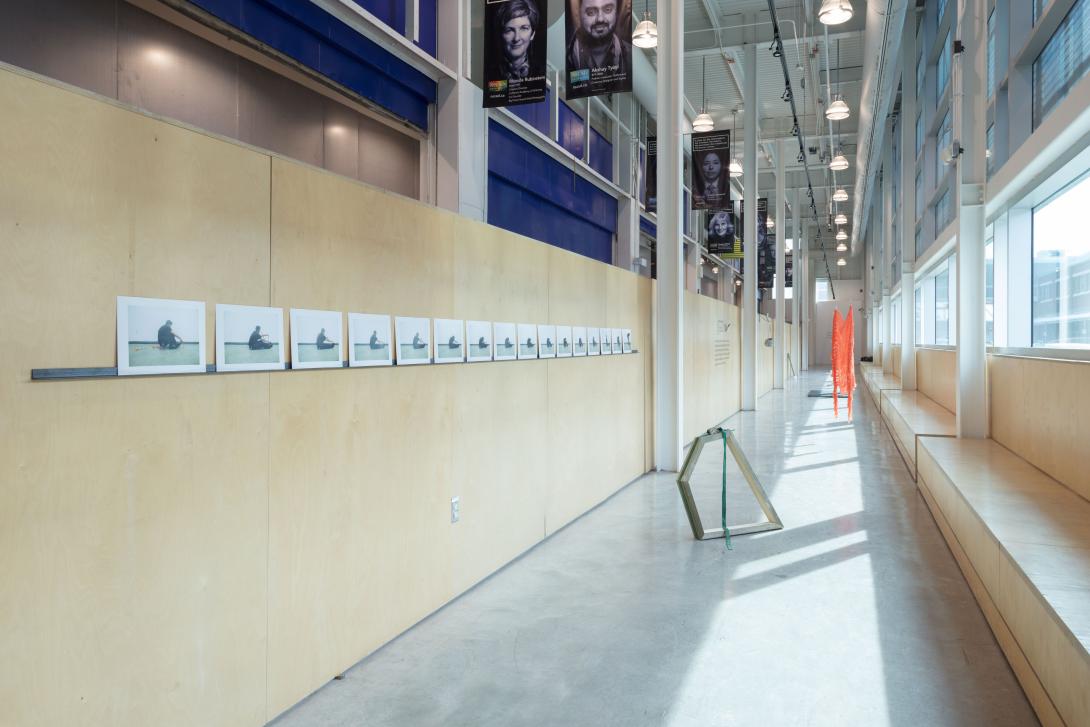 ---
Port Loggia Gallery
1107 Marginal Road, Halifax, NS

The Port Loggia aims to maintain an engaging program of student, staff and alumni led projects that can be viewed by visitors passing through the Halifax Seaport. Vaulted ceilings, diffuse natural light, and a high-profile location make The Port Loggia Gallery an ideal presentation space for works in a variety of media.

Public Hours:
Daily, 11am -5pm
---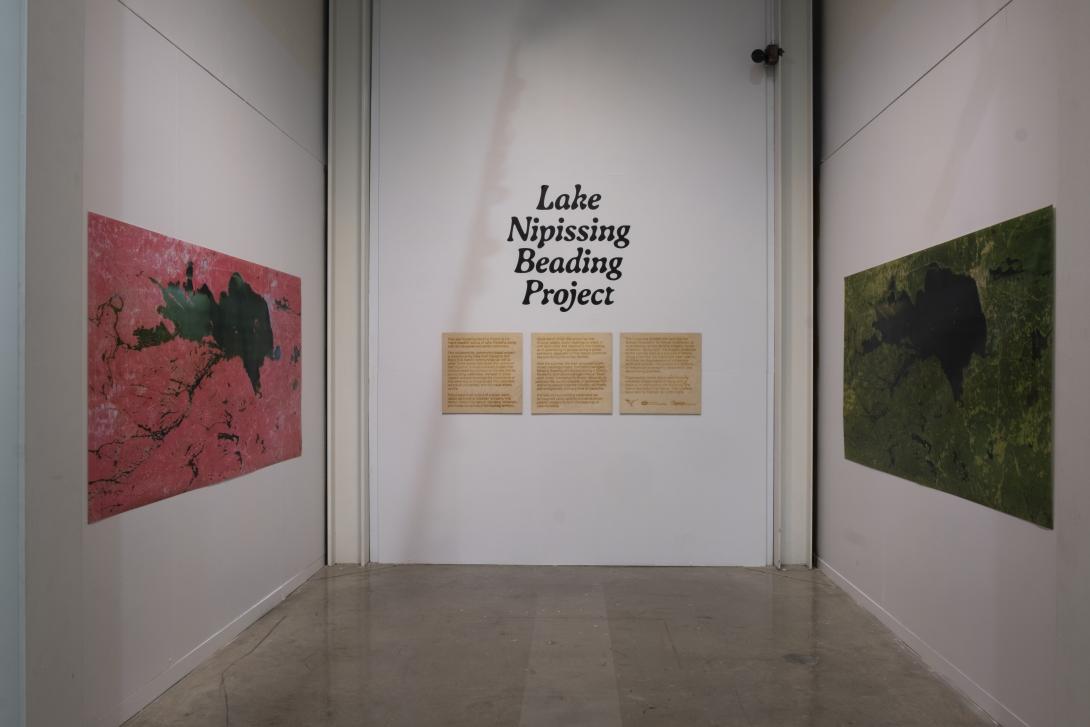 Treaty Space Gallery
1107 Marginal Road, Halifax, NS
The Treaty Space Gallery is a curatorial initiative that aims to activate local and national Indigenous histories and contemporary lived experiences as well as to advance more thorough understandings of treaties in the Nova Scotian and Canadian contexts. Drawing on the theme that as Indigenous and non-Indigenous peoples living in Canada, "We Are all Treaty People," this gallery celebrates the diversity of Indigenous experiences/histories and artistic practices and at the same time will generate opportunities for all members of the NSCAD and Halifax communities to learn more about treaty histories and accountability. 
Learn more about the Treaty Space Gallery
Public Hours:
Daily, 11am-5pm
Accessibility
Notes on Mobility: The Anna is located in a historic building built in 1860. Although charming its historical architecture is problematic. Our main entrance has one step to enter. To access the portable wheelchair ramp please ring the doorbell to the left of the entrance and a staff person will assist you immediately during opening hours. Once inside you will be able to access Gallery 1 and 2. Gallery 3 is located down two half flights of stairs in an "L" shape. To avoid using the stairs and access Gallery 3 gallery staff will accompany you outside to the Gallery 3 entrance on Hollis street, a 30 sec walk from the main door.

Washrooms: Our two washrooms are at the back of the gallery, up a flight of stairs through a small hall and then down a second flight of stairs. They are both gender neutral. Unfortunately the gallery does not have wheelchair accessible washrooms on site but gallery staff can assist in taking you to the closest wheelchair washroom on campus.
The Galleries at our Port Campus have accessible coin operated parking out front on Marginal road. The galleries can be accessed at the north end and the south end of the building. Both entrances have automatic doors, operated by buttons both outside and inside. There are no steps to the gallery. Washrooms can be accessed by a ramp on the North end of the building where you will find a security desk. They will be able to escort you to the nearest washroom on that floor as the doors are accessed with a key card.